Welcome to Rancho la Mission.  We have two venues to choose from –  the outdoor venue and the indoor venue, aka "The Barn".  To start the outdoor venue gives you an open-air feel with a rustic winter wonderland filled with lots of tree lights.  Plenty of outdoor space for any outdoor event.  If you prefer a indoor venue, than The Barn is a perfect, country theme for your ceremony and reception or any event.  We are honored to host your event and look forward to start planning your BIG day!
Schedule an Appointment
210-889-9000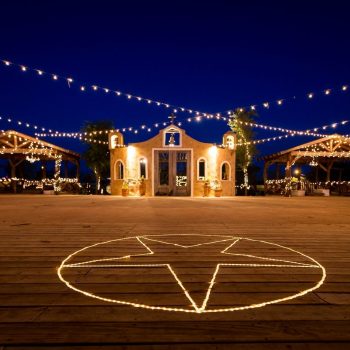 Outdoor Venue
Celebrate life and love under the beautiful Texas sunset.